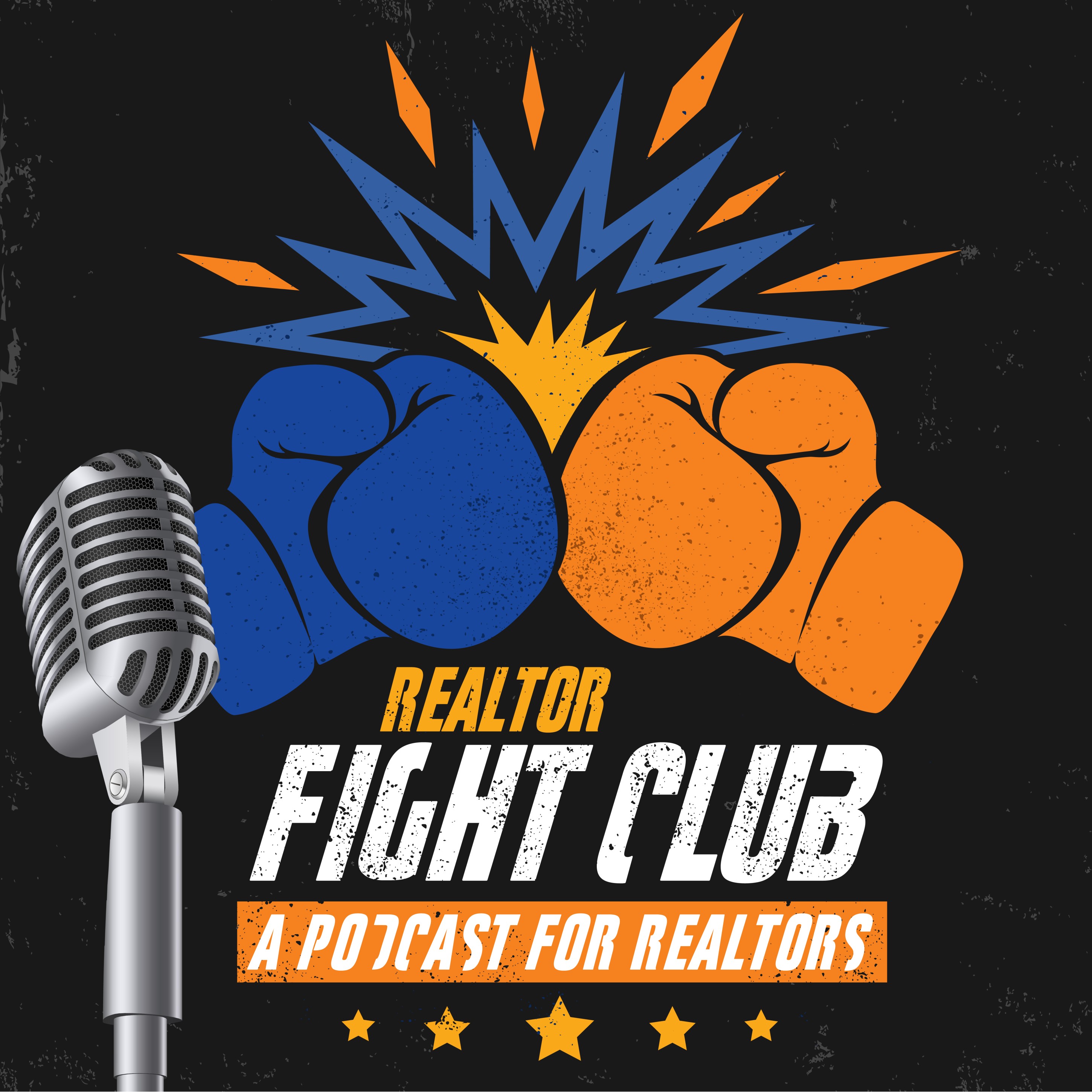 Real Estate Fight Club is a podcast for realtors, hosted by Jenn Murtland from Team Synergi Real Estate and Monica Weakley from My Coach Monica. Tune in to hear two different viewpoints about topics agents face every single day! Jenn's direct, 'no holds barred' approach is in opposition to Monica's softer, 'more relationship-based' approach, and when the two get together… it is a battle for the ages! No matter who you align with, you will walk away with solutions for today's real estate challenges from experienced real estate professionals.
Episodes
Monday May 01, 2023
Monday May 01, 2023
What Was The Source Of Your Last Listing?
On this episode of the Real Estate Fight Club Podcast, you are in for a treat with a ton of good ideas and brainstorming. What was the source of your last listings? Where can you expand and grow? Do you feel stuck? There may be plenty of opportunities in your sphere or right around the corner that you are not tapping into. Tune in to hear all of the best advice from Jenn and Monica today. 
Episode Highlights:
Monica asks Jenn what the sources were for her last couple of listings.

Who is working on their sphere? Where do referrals come from in your spheres?

A lot of sellers are coming to open houses. Monica says she thinks open houses in general are coming back. How can you leverage it?

Jenn has a 7 level Open House Checklist for your strategy. Call, text, or find her on Social.

Monica's last sources were from "sphere" because they don't do cold calling. If you're a new agent, don't be discouraged about waiting for a sphere to be developed and generate leads for you. She has advice about how it works.

Over 50 people responded to this survey with Jenn and Monica on where their lead sources came from. 

What about circle prospecting and visiting neighborhoods?

Have you heard of Ghost Poster to help with content?

 

https://www.ghostpostr.com/

(Get It For FREE!)

Many people have success with Facebook Groups and investing in people's lives.

Jenn recommends really looking at the data to determine which tools and strategies work consistently overtime for you.

Do you have a plan for engaging with past clients? You don't want to be a past agent, you want to stay a present tense agent. Jenn and Monica talk about how you can do that.

Expired phone prospecting?

Monica shares a story about how being human and helping people pays off.

Can you find a niche that other people do not do?  Monica says put together a campaign and offer to other agents to refer business. 

How can you get leads from business to business? You could be leaving a lot of opportunities on the table. Jenn and Monica brainstorm about it and Monica provides language to bring to honest conversations so everyone benefits.

Jenn gives good follow up questions to see if people really are connectors or not. 
3 Key Points:
Jenn and Monica talk about the responses they got back from agents regarding their recent listing sources

What does it feel like to be a past client of yours? Referral from past clients is a major source of listings. Jenn and Monica brainstorm how you can continue to engage with clients after the deal closes so that you stay their "present tense agent."

Business to business is something agents often don't take advantage of but you may be leaving a lot of opportunity on the table. Jenn and Monica help with what you can do and say to build those bridges.
Resources Mentioned: 
Thank You To Our Incredible Sponsor Partners (Get Great Discounts with these links)
Ghostpostr - https://www.ghostpostr.com/ (Get It For FREE!)
Pipeline Pro Tools - https://pipelineprotools.com/fightclub/  
RedX - https://www.theredx.com/fight-club/
Achosa - https://www.achosahw.com/  (Use the Code FightClub)