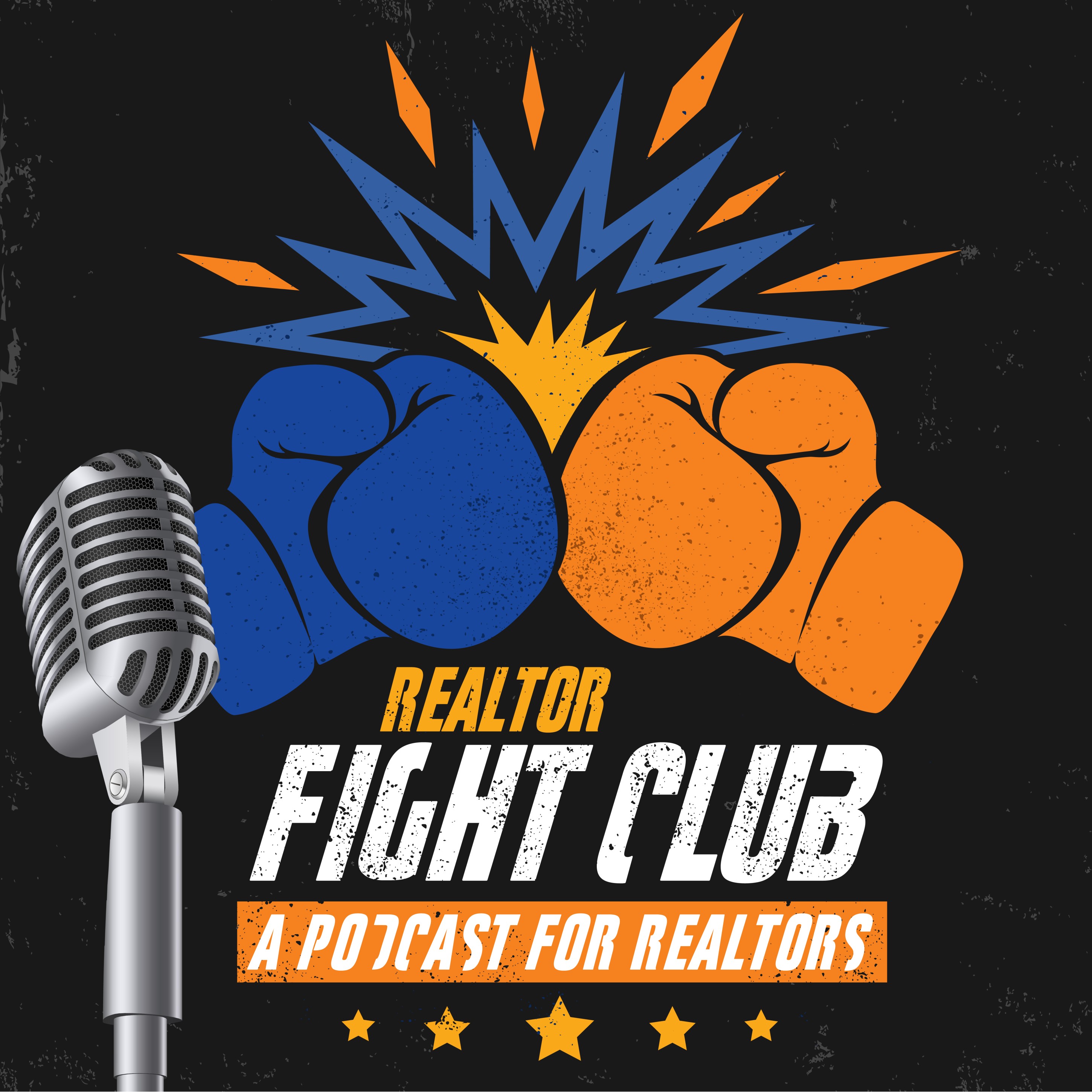 Real Estate Fight Club is a podcast for realtors, hosted by Jenn Murtland from Team Synergi Real Estate and Monica Weakley from My Coach Monica. Tune in to hear two different viewpoints about topics agents face every single day! Jenn's direct, 'no holds barred' approach is in opposition to Monica's softer, 'more relationship-based' approach, and when the two get together… it is a battle for the ages! No matter who you align with, you will walk away with solutions for today's real estate challenges from experienced real estate professionals.
Episodes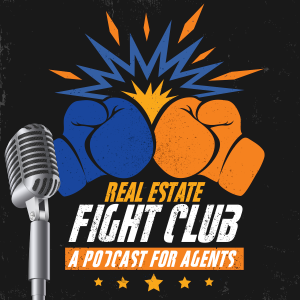 Monday Apr 10, 2023
Monday Apr 10, 2023
On this episode of the Real Estate Fight Club Podcast, Monica and Jenn have a special guest, Susanna Medrano. Nobody likes objections so they are taking the topic head on for you so you can gain confidence in handling them; Don't miss it!
Episode Highlights:
Jenn introduces Susanna Medrano, the Sales and Leadership coach for Watters International Realty.

Susanna says, "You are not meant to be a realtor if you cannot overcome objections." She says it is like a right of passage. She works with agents from all over and in all different brokerages.

Jenn guesses that one of the biggest objections is waiting until interest rates go down.

The "just looking" and "just waiting" hodge podge make up a lot of the objections that Susanna encounters.

The number two objection now is that interest rates are too high which had not been on anyone's radar in any recent years.

Susanna advises starting with getting your mind right when prospecting.

Objections will happen whether you are brand new or a veteran. It is not personal, it is a part of the sales cycle.

What is a true objection and what does it help you understand about the client?

In the "just looking" there is opportunity to move in to help. Susanna talks about how you move in for a more direct response and conversation starter. She discusses questions to bring up and get them thinking more.

Jenn asks Susanna to talk about what the stipulations are for a lead and knowing whether or not something is a lead and if it is a good one as many agents get stuck there.

One key question to ask any consumers is, "Have you had the chance to see inside any houses?"

Monica says many agents when they hear "just looking" go after trying to understand the timing instead of what the client is working for. She says it is a dead end.

Susanna talks about when you may have to do a courtesy showing.

When you take the time to educate someone on the process, it will pay off.

There are differences in what you may be willing to do when you are new, building your career and when you are a more seasoned agent.

Work to understand the buyer's mindset. 

Interest rates have gone up and the market has changed so much and it wasn't six months ago, now- "At least one out of every three phone calls, a customer is going to bring this up", Susanna says.

"Marry the house, date the rate" is a phrase Susanna has heard that helps her make analogy to the thought process on the shifting market.

Can you ask your client whether they have talked to a mortgage broker recently about the options?

What about investment properties?

Monica likes to talk about affordability rather than interest rate. Susanna agrees and says that this topic keeps many agents up at night but there are ways to navigate and see if you can still move forward and if you can't that's okay, save it for later.

Monica asks Susana how the conversation can be successful when you discuss how someone may be discouraged that they could have potentially afforded a more expensive house when interest rates were lower because the truth is that many people were overpaying and missing out on houses because of too many offers.

What about meeting virtually? What are the benefits?

As an industry, sales skills are missing with real estate agents. Susanna has a free mini course: https://salesminicourse.com/convert-leads-to-appointments and you cna find her on Instagram @: https://www.instagram.com/susanna.medrano/?hl=en
3 Key Points:
Objections are going to happen in real estate; You have to be ready with confidence to handle them. Susanna advises to first get your mind in the right place when you are prospecting and realize that objections have nothing to do with who you are or what circumstances you are presenting in.

Asking questions opens opportunities for you to engage with someone who may start with objections. Susanna says objections indicate desire and motivation of the client if you pay attention and think well about processing and responding.

How do you deal with those who feel like interest rates are just too high? There is a lot of misinformation being spread too.
Resources Mentioned: 
Thank You To Our Incredible Sponsor Partners (Get Great Discounts with these links)
Ghostpostr - https://www.ghostpostr.com/ (Get It For FREE!)
Pipeline Pro Tools - https://pipelineprotools.com/fightclub/  
RedX - https://www.theredx.com/fight-club/
Achosa - https://www.achosahw.com/  (Use the Code FightClub)