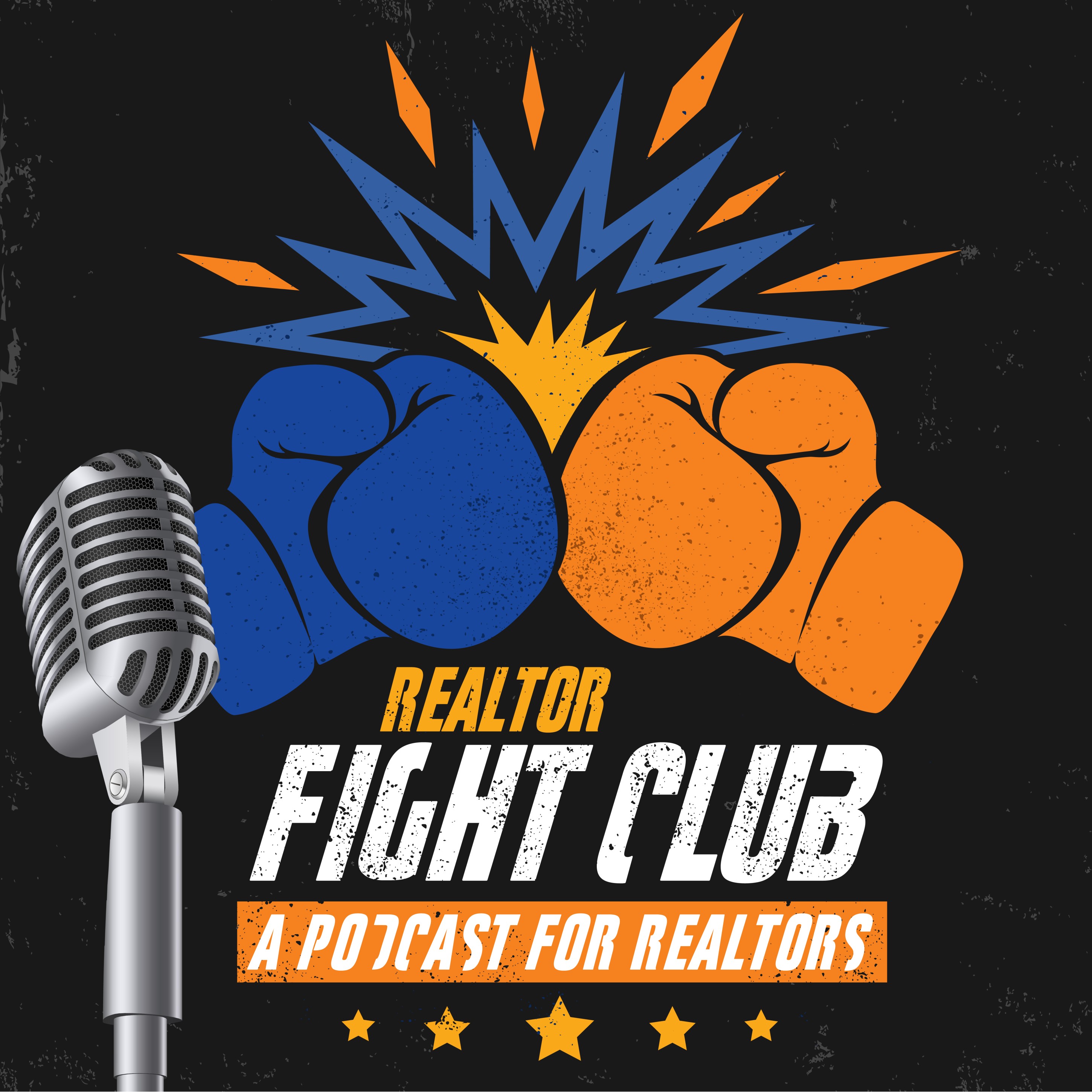 Real Estate Fight Club is a podcast for realtors, hosted by Jenn Murtland from Team Synergi Real Estate and Monica Weakley from My Coach Monica. Tune in to hear two different viewpoints about topics agents face every single day! Jenn's direct, 'no holds barred' approach is in opposition to Monica's softer, 'more relationship-based' approach, and when the two get together… it is a battle for the ages! No matter who you align with, you will walk away with solutions for today's real estate challenges from experienced real estate professionals.
Episodes
Monday May 08, 2023
Monday May 08, 2023
Episode 189: This Is Why Real Estate Teams Do Not Work!
On this episode of the Real Estate Fight Club Podcast, Jenn and Monica are discussing Jenn's favorite topic: Why Real Estate Teams Don't Work! They are going straight to the source and down to the nitty gritty. They have guests joining the show who actually know how to build successful teams: Chris Watters and Susanna Medrano from the Watters International Realty. Do not miss it!!
Episode Highlights:
Jenn and Monica hit the 5 mistakes that agents make when trying to build a team or deciding whether to build a team.

Why don't teams work for so many people? This is a topic that Jenn and Monica actually probably mostly agreed on. 

A great agent might not translate to a great leader.

Monica and Jenn have previously talked to Susanna on the podcast about common objections. 

Jenn and Monica have learned from Susanna about how they build teams differently and are so successful. 

Chris shares about when he got started and realized quickly that he didn't see a clear trajectory going forward with the big box realty he was with and the frustrating experience he found himself in. 

In the summer of 2010 Chris needed to hire people to start handling leads. It was a disaster at first. He talks about what went wrong.

Chris decided to "burn it all down" and restart. He explains how they changed the focus. After two years it was wildly successful with 100 million in sales and 325 closings in a single year.

There is an opportunity cost. Chris says that when you make the decision to take a few steps back to go forward, there will be a sacrifice with it. 

Jenn mentions that as Susanna says, "Body does not equal revenue." It is not just hiring people, it is hiring the right people.

85% of realtors are getting out of the business in the first 3 years. Jenn points out that the chances of hiring producers is really low. How do you figure out who is the "right who"? 

The selection process for a team is crucial. Chris shares their strategy and process.

Chris says you can really only make a decision about someone after seeing them in action. The decision really isn't in the interview. What do you look at in each interval of time to determine how it is going?

What about fitting in with the culture of the team? 

How do gauge coachability? Susana talks about how month two is crucial in seeing how an agent is going to operate.

Some team owners think they don't have an expense from agents who aren't performing. Chris and Susanna debunk that myth.

You can't be all things to all people. You have to decide who you're going to be and be committed to the process of finding agents who are only going to produce at a high level. 

Some people think they are good leaders and coaches but Monica warns that sometimes it is just not true and they are truly focused on just wanting to sell, not caring about others.

If you have a big ego can you have a successful team? 

Not all leads are created equal. A big mistake teams make is the opportunities they create (or don't) for agents.

What do authentic leaders need in the bank? 

Chris and Susanna have 18 teams under them across the US and Canada. They are in all varying sizes of markets. He gives advice on how much you need to get started.

Monica asks Chris to share keys to success.

Who is a better salesperson - introverts or extroverts? Chris and Susanna weigh in with their opinions.

Susanna has advice for the person who is trying to transition from high producer to team leader.

Chris discusses training. He says that being a great real estate agent comes down to 3 skills; He reviews them and explains why.

What are truly the things that drive results? 

Real estate teams are not for everybody. Chris talks about times he has talked people out of it and why. 
3 Key Points:
Chris Watters from Watters International Realty shares his frustrating experience with a big box realty where he started out. 

Susanna and Chris give the 5 top mistakes of building a real estate team.

You can't be all things to all people. Chris advises, "You have to to decide who you're going to be and be committed to the process of finding agents who are going to produce at a high level." 
Resources Mentioned: 
Thank You To Our Incredible Sponsor Partners (Get Great Discounts with these links)
Ghostpostr - https://www.ghostpostr.com/ (Get It For FREE!)
Pipeline Pro Tools - https://pipelineprotools.com/fightclub/  
RedX - https://www.theredx.com/fight-club/
Achosa - https://www.achosahw.com/  (Use the Code FightClub)