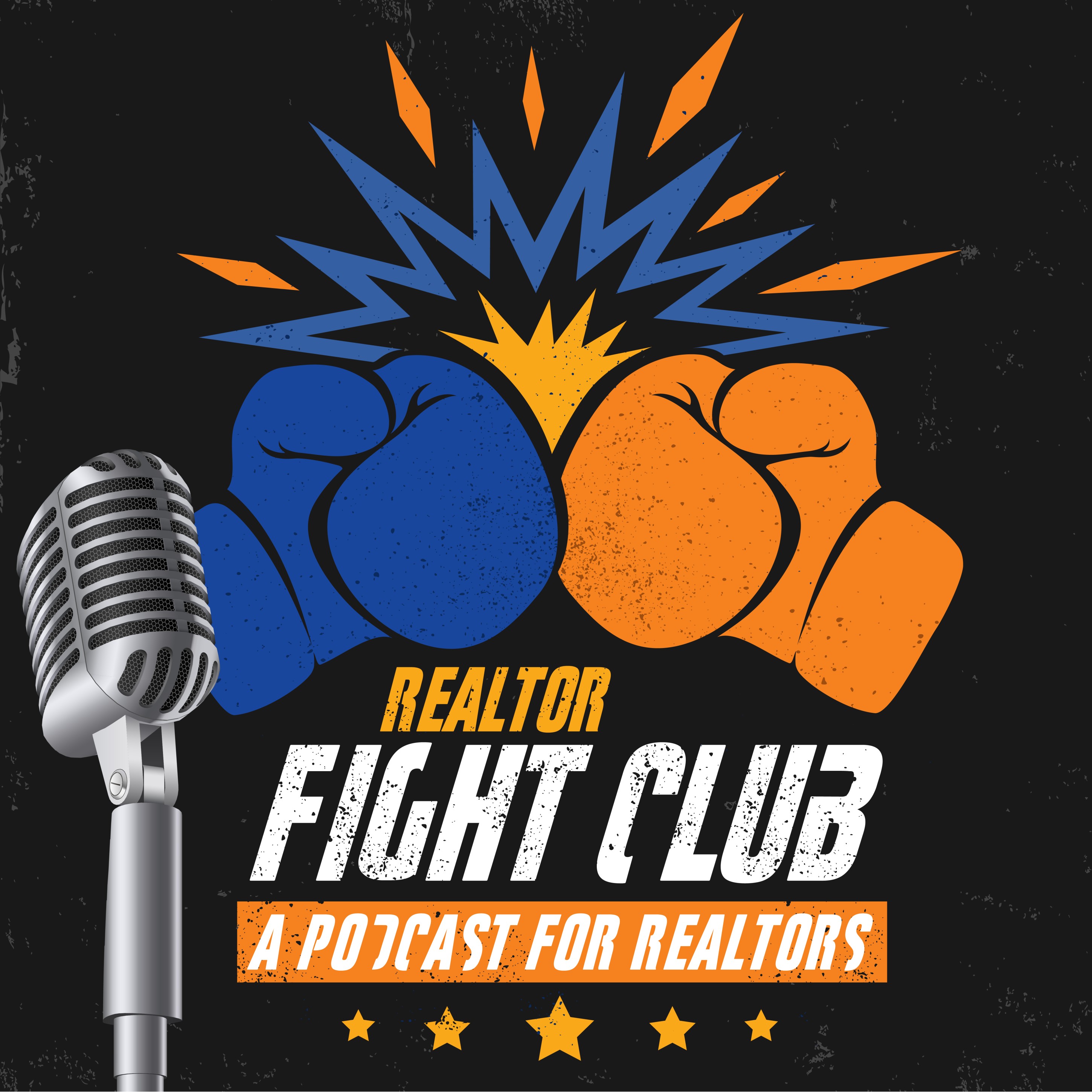 Real Estate Fight Club is a podcast for realtors, hosted by Jenn Murtland from Team Synergi Real Estate and Monica Weakley from My Coach Monica. Tune in to hear two different viewpoints about topics agents face every single day! Jenn's direct, 'no holds barred' approach is in opposition to Monica's softer, 'more relationship-based' approach, and when the two get together… it is a battle for the ages! No matter who you align with, you will walk away with solutions for today's real estate challenges from experienced real estate professionals.
Episodes
Wednesday Mar 04, 2020
Wednesday Mar 04, 2020
In Episode 23 of the Toe-2-Toe Podcast, hosts Jenn Murtland and Monica Weakley duke it out over whether agents should buy leads. Hear why Jenn thinks buying certain kinds of leads can help you build a thriving business. Then hear why Monica thinks that you shouldn't have to buy leads if you're building a business based on relationships. 
Episode Highlights: 
Should agents buy leads?

Jenn says yes. There are certain types of leads you should buy. If you are doing expireds and FSBOs, or neighborhood calling, buy those numbers.

Monica suggests that if someone doesn't know how to put a system around those leads, it may not be a good use of their money.

Jenn agrees that spending money without putting a system around that investment isn't a good idea.

Jenn says that Zillow leads are not worth your money.

Jenn doesn't know of many people who are having success with Zillow leads now.

Monica is not a fan of buying leads.

There are exceptions. If you are really trying to reach a high level of production, you may need to take additional steps. But most agents are happy doing 12-36 deals per year.

You can do 12-36 deals per year through relationships and referrals.

You can be doing things systematically to generate leads from your sphere, database, and network.

Instead of buying leads, spend that money on developing relationships.

Jenn reiterates that cold-calling and calling FISBOs/expireds can be a great way to build a referral base if you're in a new market.

Know how many people you need to have in your sphere to net 12-36 deals.

Monica has friends who have built thriving businesses using open houses.

Jenn's strategy is built on what is going on in the market.

Jenn emphasizes the value of calling expireds or FSBOS because you already know they want to sell their home.

Monica points out that a relationship-based style is market-proof.

Jenn's preference is to work with people she doesn't really know.

Know what you're expecting from your strategy and track and measure those results.

Monica is not a proponent of buying leads.

Monica thinks you should spend money on relationships and helping people get what they want.

Jenn advises that you need to know yourself. If you don't have a big sphere and want to add to it, call FSBOs, expireds, and do circle prospecting. Buy that contact information.

If you're the type of person that wants to deal with people that you do know, then you can participate in networking groups, but make sure that you're participating at a high level.

Message Jenn and Monica about their seventh level open house strategy.

Whatever you decide to do, do it the best. Do it with intention and with a system. 
3 Key Points:

Buying leads can save you time if you're working expireds and FSBOs. 

If you're building a sphere-based business, you should invest in relationships instead of investing in leads.

When you choose a lead generation strategy, choose to implement that strategy at a high level. 
Resources Mentioned: