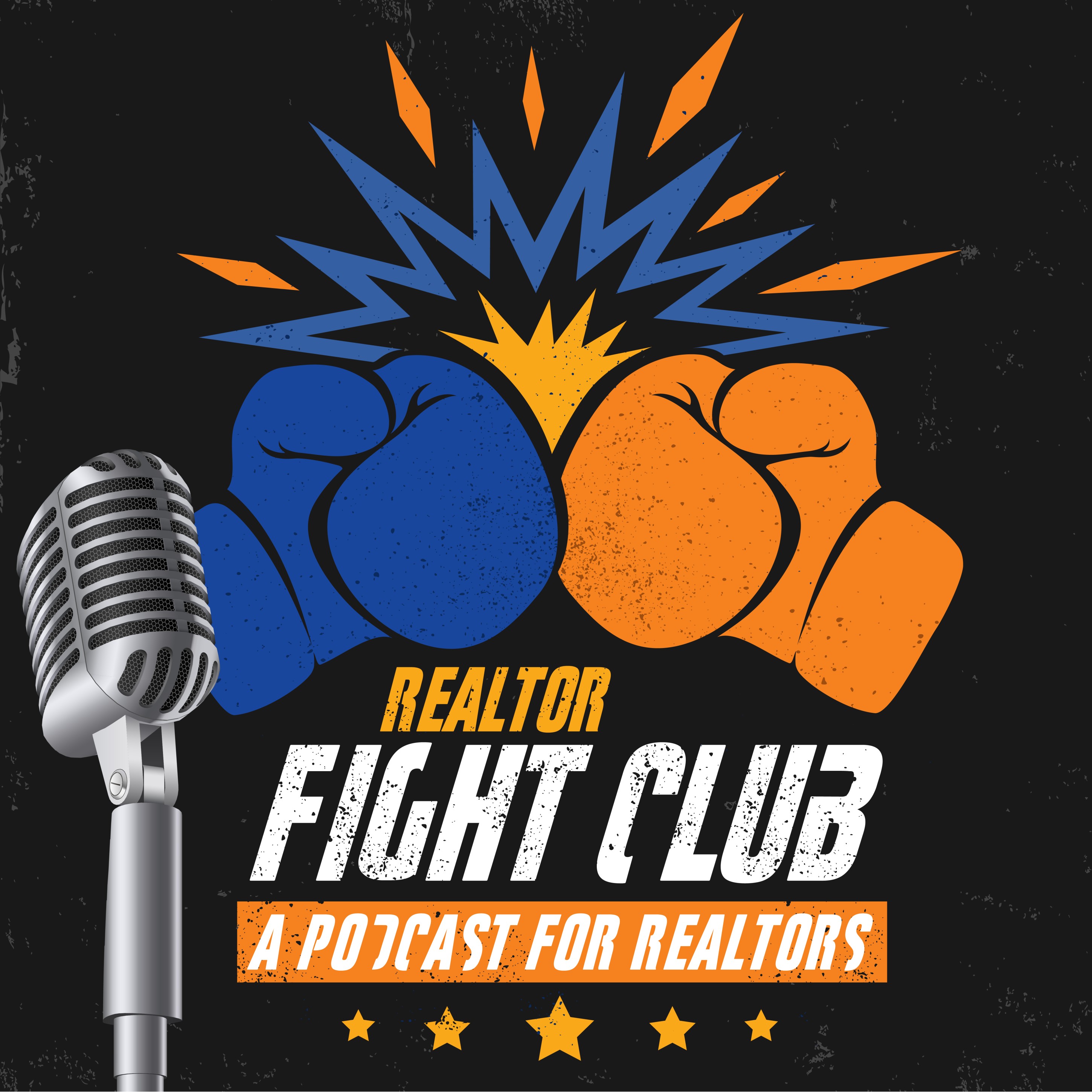 Real Estate Fight Club is a podcast for realtors, hosted by Jenn Murtland from Team Synergi Real Estate and Monica Weakley from My Coach Monica. Tune in to hear two different viewpoints about topics agents face every single day! Jenn's direct, 'no holds barred' approach is in opposition to Monica's softer, 'more relationship-based' approach, and when the two get together… it is a battle for the ages! No matter who you align with, you will walk away with solutions for today's real estate challenges from experienced real estate professionals.
Episodes
Wednesday Jan 15, 2020
Wednesday Jan 15, 2020
In Episode 16 of the Toe-2-Toe Podcast, hosts Jenn Murtland and Monica Weakley duke it out over whether you should attend your closings. Hear why Monica feels closings are an opportunity to connect with your clients at an emotional time. Then hear why Jenn doesn't attend closings and her proposal for an alternative way to transfer the keys. Listen to learn why realtors across the country find this question so controversial. 
Episode Highlights: 
Do you attend your closings?

Monica attends her closings because she is a people person.

Closings present an opportunity to connect with your clients.

Monica does not pretend that she needs to be there. She likes interaction with her clients and looks for opportunities to get face-to-face.

Jenn says no to attending closings, though sometimes she attends.

In Ohio, it can be customary for there to be roundtable closings. Jenn feels that people need to stop doing that immediately because it's a waste of time and most people hate it.

Jenn would love to see a system where people close differently.

The closing is all about the loan and Jenn doesn't speak to their loan.

Jenn suggests the keys could stay on the property.

The key transfer at a roundtable meeting takes 20-30 minutes. It truly is an annoying, painful process.

Many agents in California do an escrow closing.

In several states, agents do not customarily attend closings.

Jenn argues that the sellers don't want to stand there watching the buyers sign paperwork.

Jenn will connect with her clients before and after. They may celebrate later.

If Jenn represents the buyer, she throws them a housewarming party because she wants to know all of their friends.

Monica argues that relationships are strengthened in the presence of emotion.

Generally speaking the closing is a moment of relief, and in most cases happiness. Monica wants to be there in that moment.

If you don't have a follow-up system, don't go. There's no point.

We attract the people that are like us. Many of Jenn's clients are sellers and they are high Ds that just prefer to work.

Agents from around the country weighed in. There were 335 comments.

The far majority of people said they attend the closings where that is normal in their market.

Jenn agrees that if it is customary in your market that everyone attends, then you should go.

Monica reiterates that she attends closings to strengthen relationships.

Jenn emphasizes that the closing table could be eliminated and everyone could do their part separately. 

If you've done your job correctly, there shouldn't be any problems at the closing table.

If you have a client that wants to read everything, make sure the title company sends them everything beforehand.
3 Key Points:

Attending closings can be an opportunity to connect with your client at an emotional time in the transaction. 

Attending closings may be inefficient and unnecessary for agents, especially on the listing side.

You can connect with your clients post-closing. The closing should not be the end of your relationship. Have a plan for follow-up. 
Resources Mentioned: