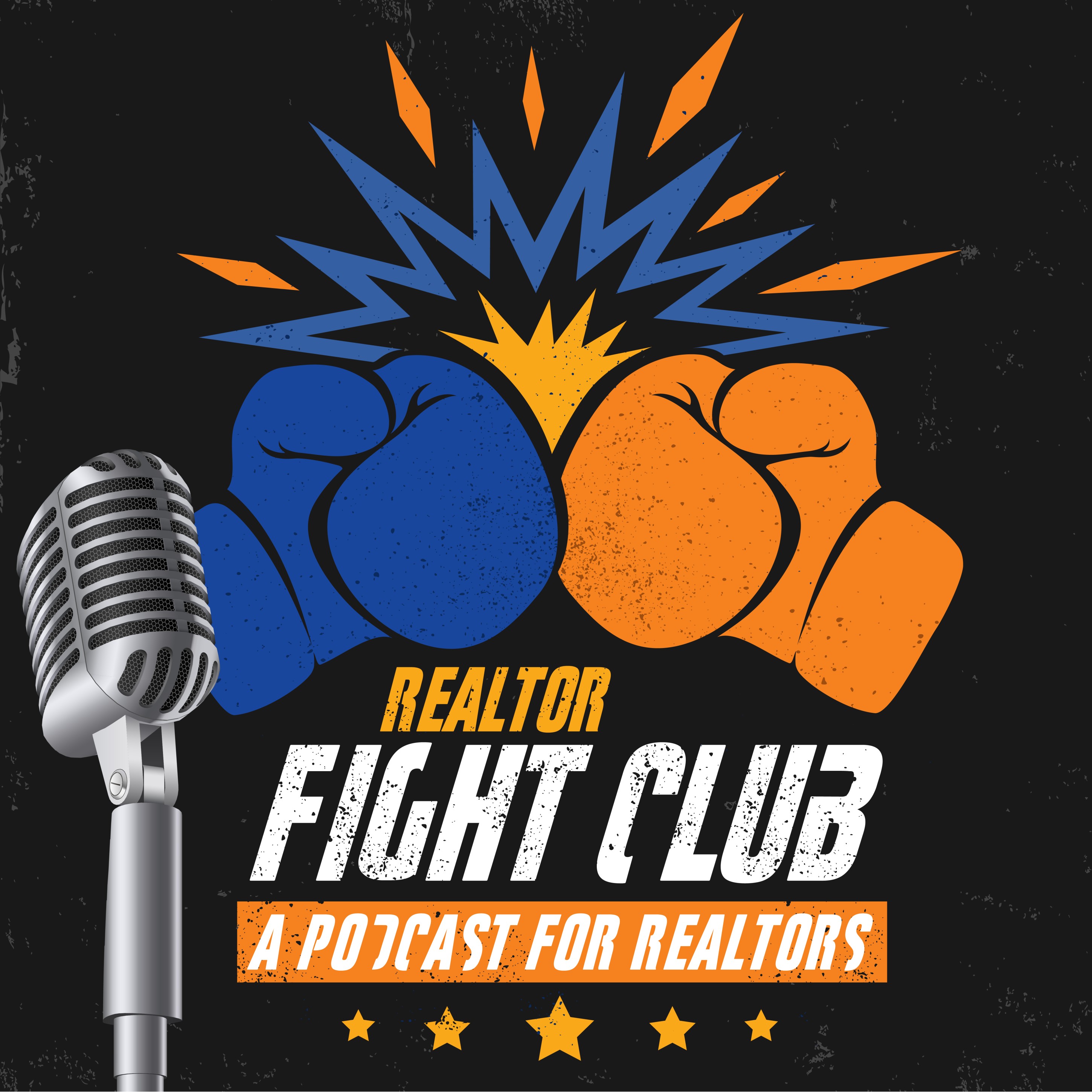 Real Estate Fight Club is a podcast for realtors, hosted by Jenn Murtland from Team Synergi Real Estate and Monica Weakley from My Coach Monica. Tune in to hear two different viewpoints about topics agents face every single day! Jenn's direct, 'no holds barred' approach is in opposition to Monica's softer, 'more relationship-based' approach, and when the two get together… it is a battle for the ages! No matter who you align with, you will walk away with solutions for today's real estate challenges from experienced real estate professionals.
Episodes
Wednesday Nov 20, 2019
Wednesday Nov 20, 2019
In Episode 8 of the Toe-2-Toe Podcast, hosts Jenn Murtland and Monica Weakley duke it out over whether realtors should price their listings at a flat, even number. Learn Jenn's ideas about the psychology behind pricing with nines and hear why Monica insists on using a flat, even number. This episode will help you rethink your pricing strategy for your next listing.
Episode Highlights: 
When talking about pricing strategies, do you go with the 299,900 or do you go with the 300,000 even? Is the hundred dollar difference important?

Monica believes firmly in using the flat number.

What we know when we study search engines is that most of them have searches that start and stop on even numbers. 

When you price your house on that number, on 400 even, you're actually doubling your exposure for the house.

Monica will price it where scientifically, and digitally, it makes the most sense to get the most eyes on it.

At 399,900 buyers will miss the house in search results and it could have been perfect for them.

Jenn argues that McDonald's sells everything on the 99 mark. There must be something there.

She's sure there's science around people thinking they're getting a deal at the 99 mark.

Jenn argues that she's priced at a flat number before and that when they reduced it to the 9, they received higher traffic. But she's also seen it go the other way.

If you've got the house priced inaccurately, it doesn't matter.

Buyer's perceived value is price + condition. 

If within 10-12 showings you haven't received an offer, you've probably priced it too high.

It's more about actually getting the price right.

Jenn says that in their market, if you price a house right you'll get around 95-97% of the asking price. If priced wrong you'll only get 88%.

Jenn and Monica roleplay a pricing discussion with a seller who wants to overprice their home.

Jenn would tell them that she's aware that they're saying you can always come down and it's more difficult to come up.

Monica says she tells them she wants to bring them something to say no to.

Jenn would rather say no to an offer than not have anyone to work with.

Price the home where the buyer will see it as a great value.

Jenn would explain how the seller can get more money for their home if it is priced accurately. 

Monica identifies that agents don't have the confidence to have these conversations with their clients. 

It's fear that keeps you from being honest. That's not fair to your clients.

When it's not right, just walk away.

In the survey Jenn and Monica conducted, 85% of realtors said they choose flat numbers for home prices.

Monica reiterates the importance of getting people to see the listing in search results.

Jenn still feels people have a psychological response to the 99 mark.
3 Key Points:

Pricing your client's home on a flat number increases its likelihood to show up in online search results.

Pricing with nines may have a psychological effect.

The most important thing in pricing strategy is to price the home accurately. 
Resources Mentioned: