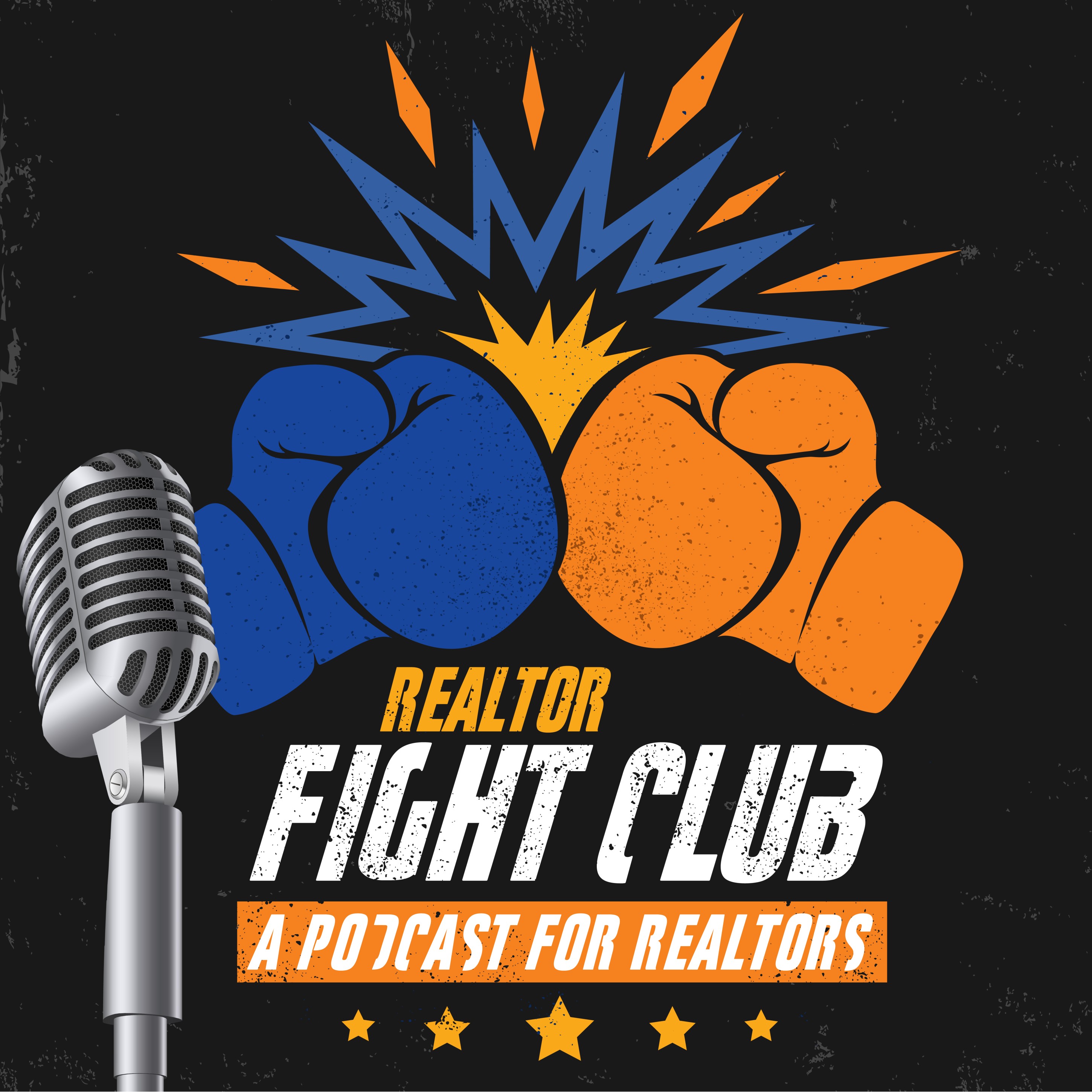 Real Estate Fight Club is a podcast for realtors, hosted by Jenn Murtland from Team Synergi Real Estate and Monica Weakley from My Coach Monica. Tune in to hear two different viewpoints about topics agents face every single day! Jenn's direct, 'no holds barred' approach is in opposition to Monica's softer, 'more relationship-based' approach, and when the two get together… it is a battle for the ages! No matter who you align with, you will walk away with solutions for today's real estate challenges from experienced real estate professionals.
Episodes
Monday Apr 24, 2023
Monday Apr 24, 2023
Can You Advertise A Pocket Listing?-EP 187
This episode of the Real Estate Fight Club Podcast is part of a series called, "Realtor Jail" where they discuss professional standards, committee cases, and code of ethics violations. Rachel Reel from Chicago, IL  joins the show with Jenn to discuss advertising pocket listings. Tune in.
Episode Highlights:
What is a pocket listing? Rachel evaluates the term and defines it. 

What type of clients typically fall in the pocket listing category?

Rachel talks about scenarios when you may be approached for a pocket listing.

Confidentiality and privacy are two big reasons why a listing doesn't leave a brokerage.

What is the difference with a private listing or an in between listing where it is not on the full MLS but in sort of an agent database only?

In Illinois, Rachel explains that they have a private listing network and talks about how it works and why it is used.

There are waivers/signs that are signed by clients who wish not to list on MLS.

Rachel explains the inherent unethical behavior that can happen with pocket listings because of the common dual agency and lack of competition.

"If a seller is asking you to find a buyer, you have to have the approval in writing", explains Rachel.

What about random non-legal forms?

Rachel reads specific codes that address these pocket listings.

Jenn talks about theoretical scenarios with For Sale By Owners.

There are different types of listing agreements and some that are not allowed on the MLS.

Jenn talks about how real estate business is done around the world. Rachel adds that many envy the MLS system of the US though it has its issues. 

What are the "do's and don'ts" of private listings?

Jenn talks about the "coming soon" listings. Where do they fit?

Rachel explains that if there is a sign up or you are advertising a property in any way it needs to be accessible in the agent database even if it is not public yet.

There is license law and code of ethics; What are they there for?

Rachel explains the key factors that create chaos and why it is important to keep the correct order.
3 Key Points:
Rachel defines what a pocket listing is. There are a lot of different rules in different states and among the different MLS, etc. that may make it vary slightly but there are factors that are the same across the board.

Rachel explains that you must always have approval in writing from a seller to find a buyer. What needs to be included to make it official? Rachel talks about rules and liability.

Jenn and Rachel talk through specific scenarios of For Sale By Owners and friends who ask for help or casual requests to "soft advertise".
Resources Mentioned: 
Thank You To Our Incredible Sponsor Partners (Get Great Discounts with these links)
Ghostpostr - https://www.ghostpostr.com/ (Get It For FREE!)
Pipeline Pro Tools - https://pipelineprotools.com/fightclub/  
RedX - https://www.theredx.com/fight-club/
Achosa - https://www.achosahw.com/  (Use the Code FightClub)